Explore the Possibilities
We have opened up 10 hectares of prime business locations, right next to our new residential development. Businesses interested in opening or relocating to Dundurn will benefit from the close proximity to Saskatoon and the divided highway joining two of the provinces biggest cities.
Dundurn is also offering impressive tax incentives with a 5 year abatement on property taxes for new businesses.
It's time to explore the business possibilities in Dundurn!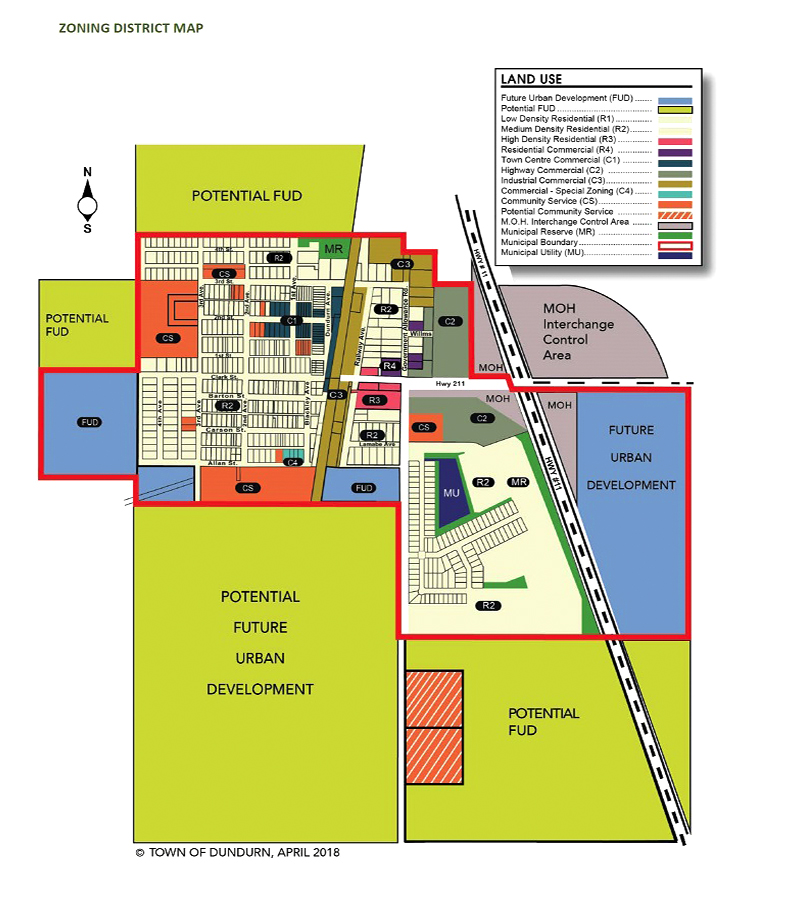 Don't miss your opportunity to invest in our up and coming community. Connecting to major cities and only 20 minutes south of Saskatoon, the town offers over 13 hectares of commercial highway land ready for your development. Along with progressive building incentives and less regulation, commercial opportunities complement the town's established community or it's newest neighbourhood of Sunshine Meadows, a 300-home residential development which will include a new sports centre facility. Dundurn is the place to make your business grow and your family flourish. The open sky is the only limit to what can be achieved here.
Wanna talk business?
Contact our town office for more info
Address
300 3rd Avenue, Dundurn, SK S0K 1K0
Mailing Address: Box 185, Dundurn, SK S0K 1K0
Arts & Entertainment
GDB Imaging Photography
Gary Boehm (306) 492-2187
Sunshine Garden Spirits
Beginner Sculpture Classes
Call Deborah Boehm
306-492-2187
Wilson Museum & Campground
reservations call Ray at (306) 491-8651
Big Mur's Tavern
(306) 492-2369
Automotive Services
Dundurn Car Wash
412 Third St.
Coins only
Open Mon – Sun
(306) 500-7535
Thall's Service
Journeyman Automotive Service Technicians
Hanley SK
(306) 544-2512
[email protected]
Beauty & Spas
Kuts by Karen & Tanning
201 Dundurn Ave
(306) 492-7706
Massage Therapy
GDB Massage Therapy
311 Third Ave
(306) 861-5304
S.A. Massage Therapy
201 Dundurn Ave (inside Kuts by Karen)
(306) 631-5585
Construction Trades
HD Mechanic & Excavating
(306) 492-7857
Landscaping, Backfilling, Piles, Driveways, Topsoil, Irrigation, Trenching, Gravel, Sod & Snow Removal
Kelsey Trail Trucking Ltd.
(306) 492-2425
website
BRP Mobile
Kaleb Freeden
(306) 492-7857
KMS Construction
James McFadyen
(306) 631-1565
Consulting Services
Notary Public Services
Walter D. Litke – Notary Public
(306) 220-9006
Witness Documents
Consent for Child's Care, Power of Attorney, Homestead Act Certificate, Affidavits/Declarations/Affirmations
Daycare
Child Care Centre
Central SK Military Family Resource Centre Inc.
(306) 492-2135 Ext 4266
Military & Civilian Families
Monday – Friday
7:00 am to 6:00 pm
Located at 17 Wing – Det Dundurn
Blooming Trees Daycare
Emily Mills (306) 818-9886
Education
Dundurn Elementary School
(306) 492-2050
Hanley Composite School
(306) 544-2511
Financial Services
Royal Bank
Hanley Branch
(306) 544-2921
Investors Group
Kam Barteski
B. Comm, Consultant
(306) 260-7189
Cell (306) 955-9190
Business Investors Group Financial Services Inc.
Fuel & Convenience
Mountainview Food & Fuel
Hwy 11 South, Dundurn SK
Groceries – Gas – ATM – Liquor – Lotto – Bait
(306) 492-4911
Trailbreak Esso
703 Lincoln St & Hwy 11 S
Hanley SK
Fuel – Café – Snacks – Lotto
(306) 544-2526
Government
Town of Dundurn
(306) 492-2202
Resort Villages of Shields & Thode
(Jessie Williams) (306) 492-2259
R.M. of Dundurn #314
(306) 492-2132
Hardware/Lumber
Hanley Hardware
112 Lincoln Ave
Hanley SK
1(306) 544-2554
Motels & Accommodations
Dundurn Motel
(306) 492-2444
Wilson Museum Campground
To book a site call Ray
(306) 491-8651
Independent Sales
AVON
Independent Sales Rep
Dundurn SK
Marie Maranan
(306) 850-9682
[email protected]
Cosmetics, Skin Care, Body Care, Fragrances, Gifts & much more!
Municipal Services
Canada Post
(306) 492-2213
Dundurn Community Hall
(306) 492-2344
Bookings – call (306) 492-2202)
Dundurn Library (Wheatland)
(306) 492-2366 Brochure
Dundurn Rural Water Utility (DRWU)
(306) 492-2566
Dundurn & Area Waste Water Utility
(306) 492-2566
Dundurn Sports Centre
(306) 492-2339
Bookings – call (306) 492-2202
Dundurn Public Works Services
(306) 492-2202 ext 3
Dundurn Transfer Station
(306) 492-2132 RM Office
(306) 471-8985 Noel (Attendant)
Photography
GDB Imaging
Gary Boehm
(306) 492-2187 – Hm
(306) 371-8855 – Cell
[email protected]
www.smalltownart.ca
Realty Services
SUNSHINE MEADOWS DEVELOPMENT CORP.
Brian Collins (306) 270-3000
[email protected]
SILVERBEND DEVELOPMENTS
(Ken Friesen) (306) 270-6714
REMAX
Shawn Johnson
(306) 341-1126
REMAX -Ryan Gay
(306)292-9499
CENTURY 21 FUSION
Margaret Baker
(306)341-1021
Boyes Group Realty
Elizabeth Irving
(306) 380-0696
DM REMAX
Dominic Montpetit
(306) 717-8321
[email protected]
Recreation
Dundurn Sports Centre
(306) 492-2339
Bookings – call (306) 492-2202
Dundurn Spray Park
212 Third St, Dundurn
(306) 492-2202
Dundurn Skate Park
402 Schwanbeck Rd (North of Seniors Lodge)
(306) 492-2202
Shields Golf Course
Visit website
for more information
Rentals
Dundurn Housing Authority
Jayne  (306) 713-4545
Dundurn Storage
(306) 250-8155
Dundurn Community Hall
(306) 492-2344
Bookings – call (306) 492-2202
Dundurn Sports Centre
(306) 492-2339
Bookings – call (306) 492-2202
Restaurants/Food
Little Wok Vietnamese Diner
(306) 492-2131
Pixel Pizza
(306) 492-3116
Subway (at the Mountainview)
(306) 492-2666
Big Mur's Tavern
(306) 492-2369
Hillcrest Hutterite Colony
(306) 492-2345
Granny R – Home Preserves
Relish, Pickles, Salsa, Farm eggs, Jams
(306) 881-5571
Services
Blackstrap Heating
Phil Sarich
(306) 380-3113
[email protected]
HD Mechanic & Excavating
(306) 492-7857
Landscaping, Backfilling, Piles, Driveways, Topsoil, Irrigation, Trenching, Gravel, Sod & Snow Removal
DH Plumbing
Dale Sander (306) 260-3456
Your Local Plumber. Service & Repairs to all your plumbing, heating, AC & Oil Furnaces
New Installation on furnaces, boilers, plumbing, & AC
Sewer cleaning call Drain Away
(306) 651-3211
Squished Pixel (Graphic Design)
(306) 260-3742
Priority Maint & Electrical Services
(Peter Peterson) (306) 270-3034
RST Maintenance
(Sean Murray) (306) 492-2599
BackRoads Septic Service (Shayne Reiber)
(306) 292-7202
Greg's Mobile Welding
Greg Yelich (306) 221-3100
Wintringham Roofing
Greg Wintringham (306) 230-3528
Saskatoon Truck Centre
(306) 652-7523